This years FoF is postponed to 1-3 November. The agenda is updated with some open spots. We hope to see you in November.
FoF have two new members of the team, Captain Pål Berg-Leirvåg and Captain Walter Schwyzer. We look forward to have them on the team.
Captain Malcolm Waters will tell his story that happened  13 April 2010 where his throttles was stuck. We get the whole story in November.
FoF – MER ENN 30 ÅR FOR SKANDINAVISK LUFTFART
FoF 2020 COMMUNICATE FOR SAFETY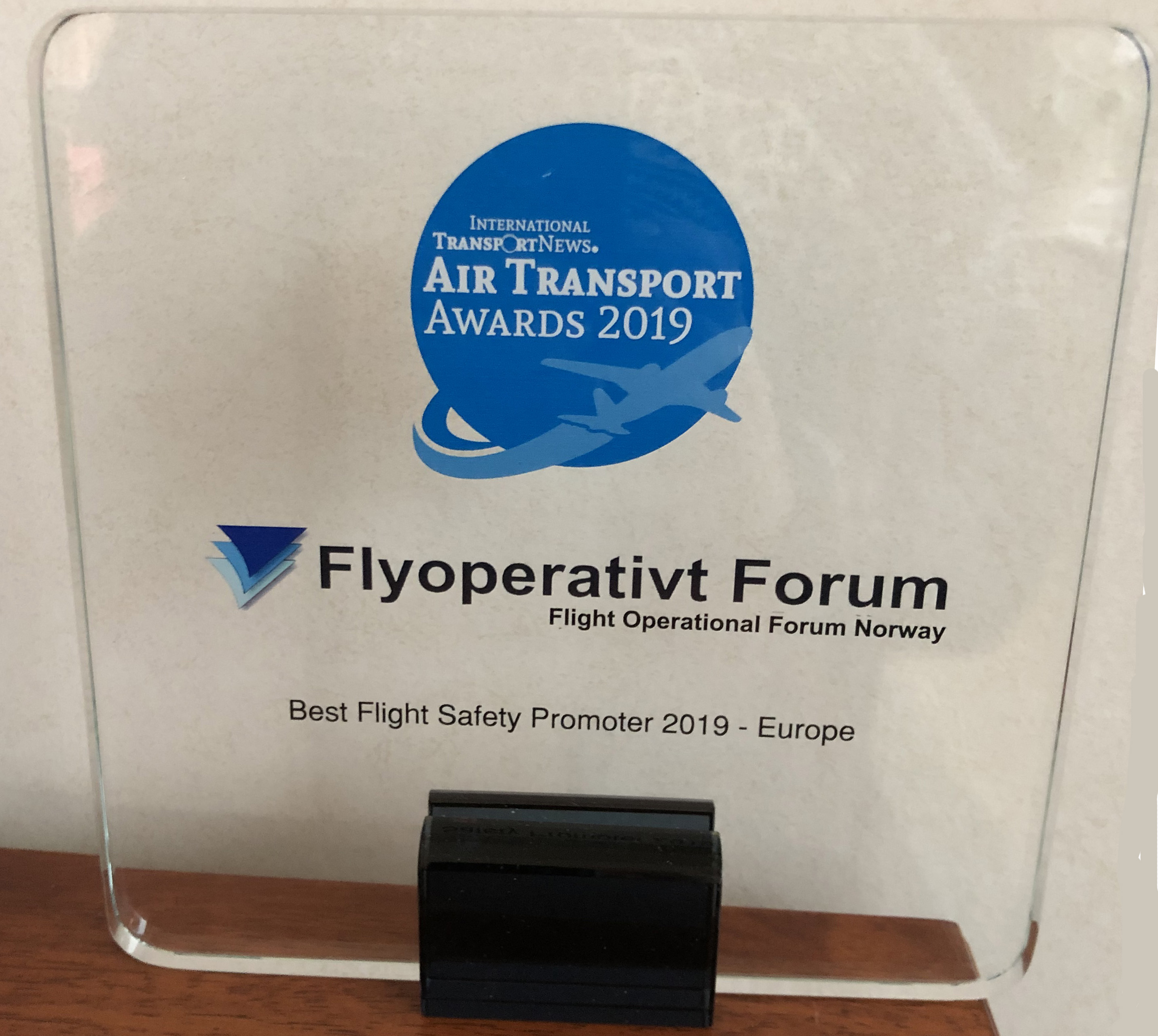 AWARD BEST FLIGHT SAFETY PROMOTER 2019 and 2020 – EUROPE
We have been awarded the "Best Flight Safety Promoter" for 2019 by the International Transport News.
We received this for our commitment to a safer aviation and the work we do to gather the best speakers in Oslo once a year.
However, our work does not stop here, we influence all aviation "institutions" and advise airlines.
We are humble and greatful for the award.