THE FoF CONFERENCE 2019 1 – 3 APRIL
With 130 participants, the conference room was filled with "Safety" interested people who were allowed to take part in a three-day conference where excellent speakers presented excellent presentations on current issues. We gave the participants an experience they will forget late, where everything from accident prevention and incidents to the human bit in the aviation as well as the review of accidents was a the theme. Flyoperativt Forum is a professional meeting place for aviation personnel and managers, and we at FoF give the participants an important piece of SMS and Safety Promotion to mention some. The fact that we also won an award for our work was duly marked. Tomas Klemets wrote this: Thank you Morten. The content was world class! The next FoF is March 30 -1. April 2020.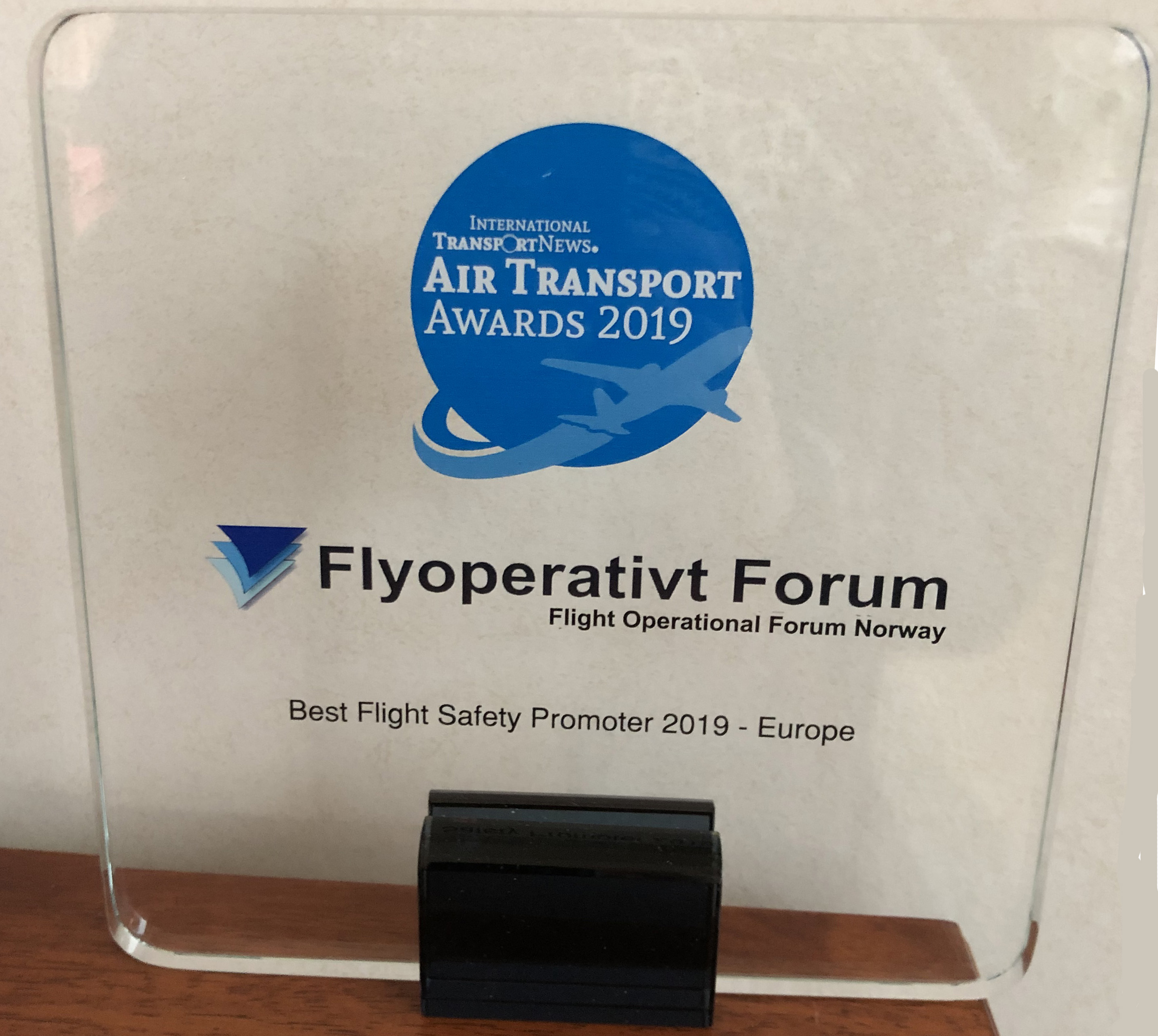 AWARD BEST FLIGHT SAFETY PROMOTER 2019 – EUROPE
We have been awarded the "Best Flight Safety Promoter" for 2019 by the International Transport News. We received this for our commitment to a safer aviation and the work we do to gather the best speakers in Oslo once a year. However, our work does not stop here, we influence all aviation "institutions" and advise airlines. We are humble and greatful for the award.