Registration for FoF 2020 is now open.
FoF 2020 IS 30 MARCH – 01 APRIL
Next year's program is finished and you can watch it here. Also this year we have got many excited and good speakers who will talk about current challenges and give us all a good academic fill. Registration has started, we hope to see you at this years Safety event.
FoF – MER ENN 30 ÅR FOR SKANDINAVISK LUFTFART
FoF 2020 COMMUNICATE FOR SAFETY
SAFETY RISK MANAGEMENT MATTERS – TRAINING MATTERS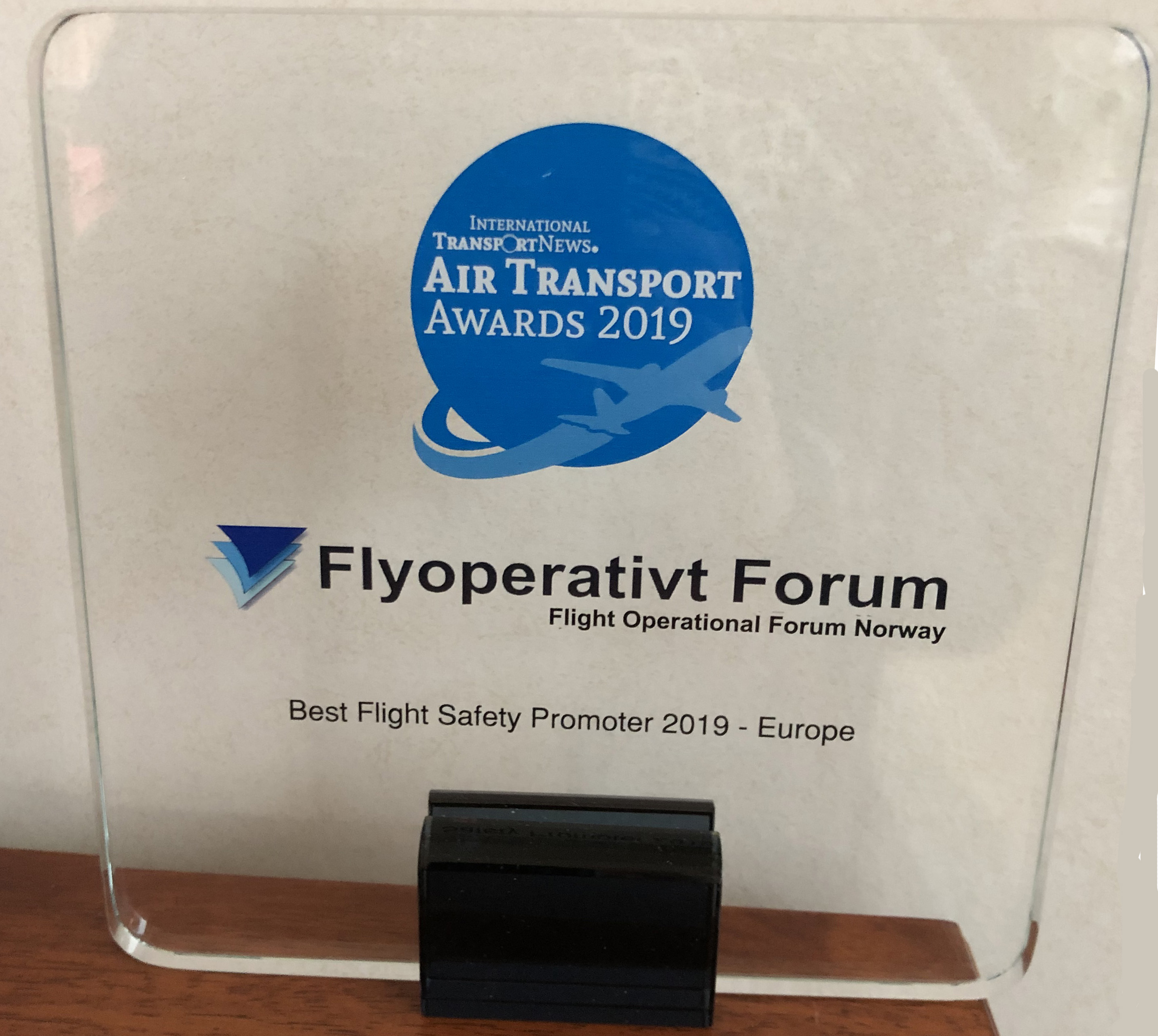 AWARD BEST FLIGHT SAFETY PROMOTER 2019 – EUROPE
We have been awarded the "Best Flight Safety Promoter" for 2019 by the International Transport News.
We received this for our commitment to a safer aviation and the work we do to gather the best speakers in Oslo once a year.
However, our work does not stop here, we influence all aviation "institutions" and advise airlines.
We are humble and greatful for the award.