14-16 September we arranged FoF 2020 at Gardermoen. There were 126 participants but some chose to participate from home via Zoom. Everyone got value for money "the speakers were well prepared they talked about current topics. Both the speakers, Zoom and we in FoF received very good feedback from the participants. Next FoF is 12-14. April. You can also participate via Zoom.
FoF – MER ENN 30 ÅR FOR SKANDINAVISK LUFTFART
FoF 2020 COMMUNICATE FOR SAFETY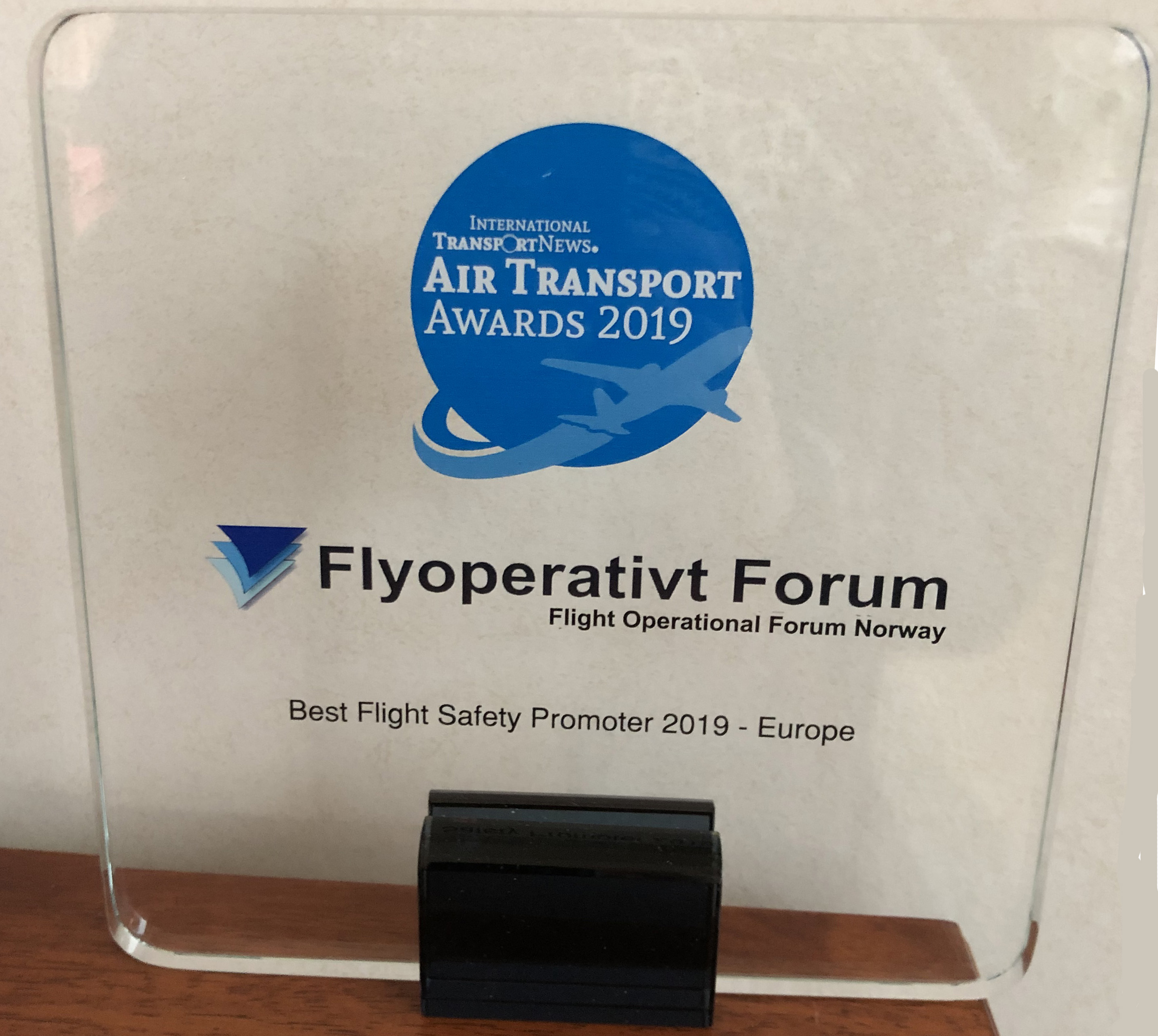 AWARD BEST FLIGHT SAFETY PROMOTER 2019 and 2020 – EUROPE
We have been awarded the "Best Flight Safety Promoter" for 2019 by the International Transport News.
We received this for our commitment to a safer aviation and the work we do to gather the best speakers in Oslo once a year.
However, our work does not stop here, we influence all aviation "institutions" and advise airlines.
We are humble and greatful for the award.