FoF 2020 IS 30 MARCH – 01 APRIL
We have started with next years program. We have attended several conferences this year and invited several speakers. We expect to present an agenda medio December.
FoF – MER ENN 30 ÅR FOR SKANDINAVISK LUFTFART
FoF 2020 COMMUNICATE FOR SAFETY
SAFETY RISK MANAGEMENT MATTERS – TRAINING MATTERS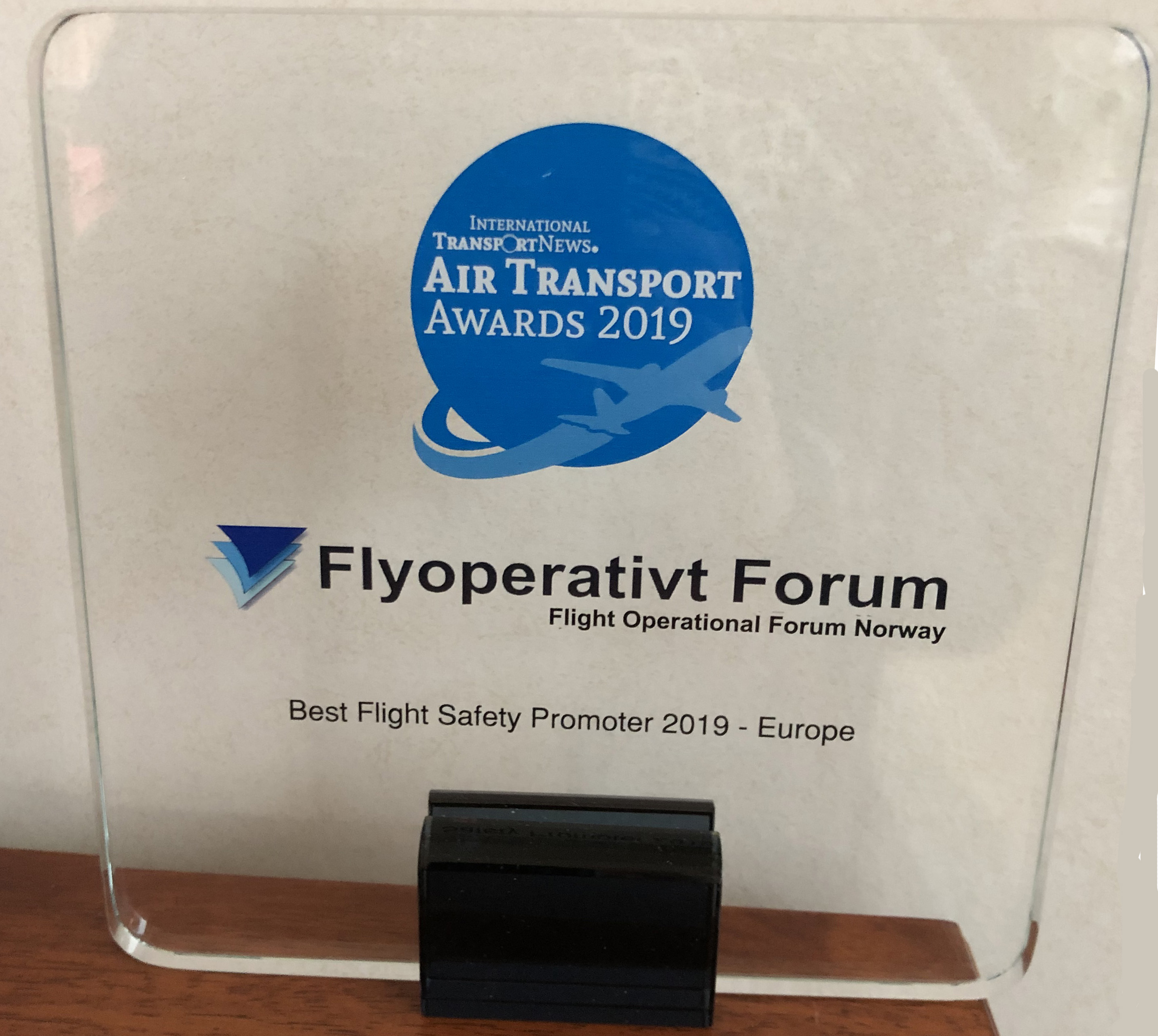 AWARD BEST FLIGHT SAFETY PROMOTER 2019 – EUROPE
We have been awarded the "Best Flight Safety Promoter" for 2019 by the International Transport News.
We received this for our commitment to a safer aviation and the work we do to gather the best speakers in Oslo once a year.
However, our work does not stop here, we influence all aviation "institutions" and advise airlines.
We are humble and greatful for the award.