Hello | postponement FoF 14-16SEP 2020 |
The recent development of the Corona virus / Covid-19, means that we have to postpone this year's Flight Operations Forum.
We strongly apologize for this, but expect an understanding of this decision.
Flight Operations Forum 2020 is scheduled to be held on 14-16 September 2020 at the same hotel.
We have also been in contact with all our sponsors. They understand the decision and are with us.
All conference bookings and hotel bookings are transferred to September. If someone does not have the opportunity to participate in the fall, it can be transferred to another participant.
FoF 2020 is 14 – 16SEP
This autumns program remains the same, but is subject to change. Also this year we have got many excited and good speakers who will talk about current challenges and give us all a good academic fill. We hope to see you in September for this years Safety event.
FoF – MER ENN 30 ÅR FOR SKANDINAVISK LUFTFART
FoF 2020 COMMUNICATE FOR SAFETY
SAFETY RISK MANAGEMENT MATTERS – TRAINING MATTERS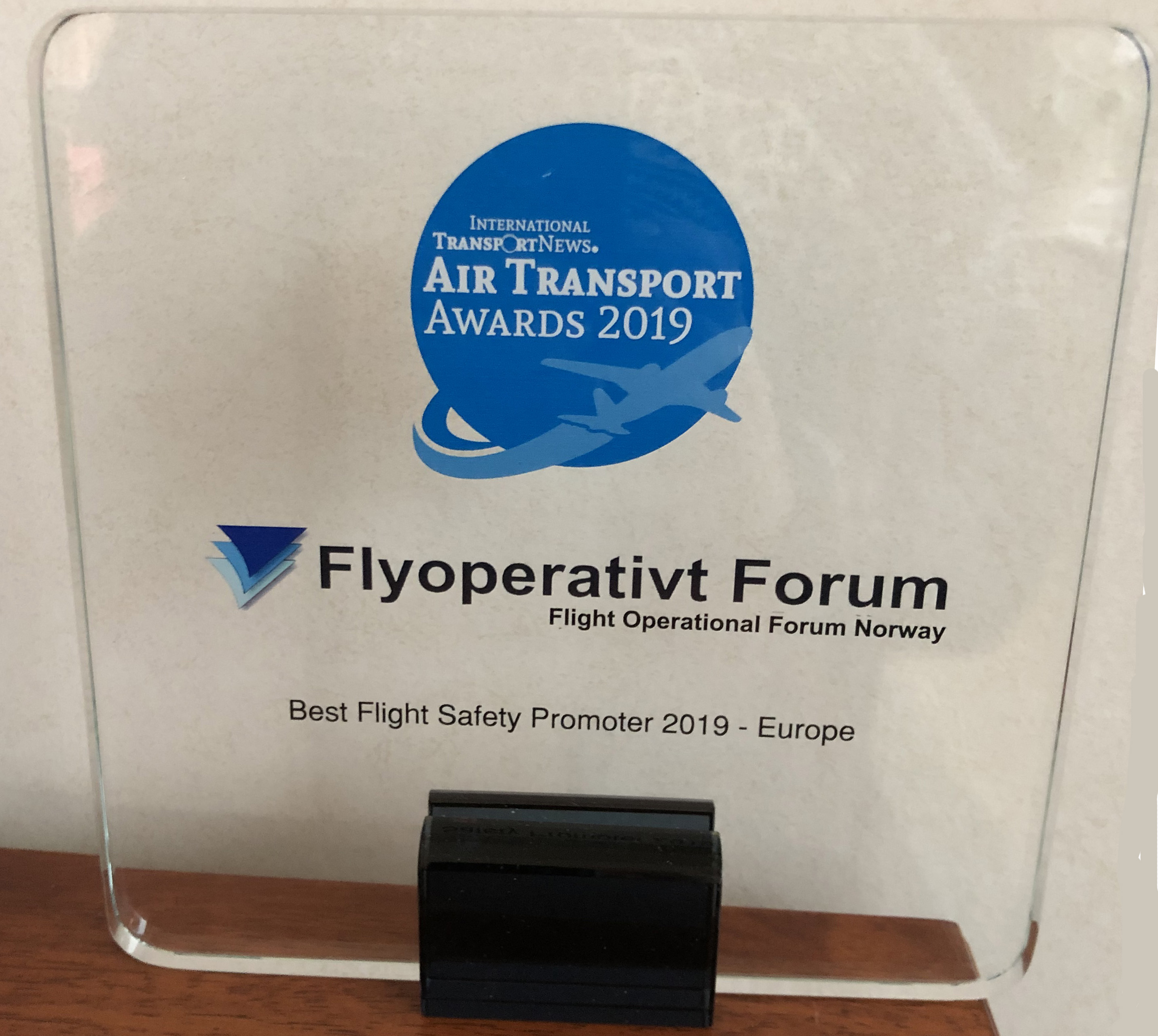 AWARD BEST FLIGHT SAFETY PROMOTER 2019 – EUROPE
We have been awarded the "Best Flight Safety Promoter" for 2019 by the International Transport News.
We received this for our commitment to a safer aviation and the work we do to gather the best speakers in Oslo once a year.
However, our work does not stop here, we influence all aviation "institutions" and advise airlines.
We are humble and greatful for the award.